Guests
About the Club
Why Outboards?
Featured Article
Join the Club!
Everybody
FREE Classifieds
FAQ
Ask-A-Member
Upcoming Events
Local Chapters
Photo Gallery
Recommended Reading
Links
Meet Pictures
Mays Landing 2006
Members Only
The Inner Sanctum
Can't get in?
---
Our domain name aomci.org was donated by Alison Kiellar in honor of Kenneth Kiellar.
---
Dedicated to the Preservation and Restoration of Antique Outboards
---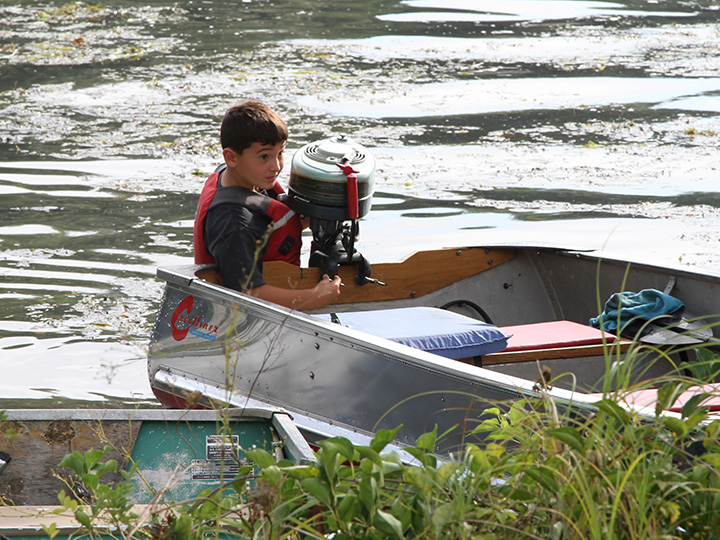 makes it easier than ever to join! What are you waiting for?
Why Collect Outboards?
Historical preservation, the future, for the kids of AOMCI , and it's FUN! See what one of our younger members has to say about this family oriented hobby. Here's a sample article from "The Antique Outboarder" - the club's very own publication.
"Ask-A-Member" Q&A Board
We're very proud of this board, and the many members who have come together to develop this site to further the interest and enjoyment of old outboard motors. If you have any old outboard questions, please check us out! [Click Here]
Members Benefits
We have a number of "Members Only" projects planned that for those of you who are not members, unfortunately will not be able to access. There is a simple and obvious solution to this dilemma; join the club! In addition to garnering all the good stuff available to members on the site, the Club has much more to offer. Check out the About the Club and Benefits of Membership pages on the menu here and take the time to join, you won't regret it.
Add to your Outboard knowledge
Peter Hunn's books tells you everything you want to know on how to get started.
makes it easier than ever to join today!
What are you waiting for?

Questions? Concerns? Please email the AOMCI Webmaster at webmaster@aomci.org